Home & Welcome
MiscarriageHelp Support Blog
Press Release
Free Classifieds (place a free ad!)
About Ellen & more cool writer's links
Guestbook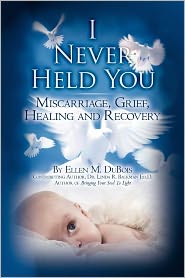 I Never Held You also available at Barnes and Noble.
Test and Understand Students with TeachPro.


Shop at The Writers Store: The Writers Store's Mission We simply strive every day to provide professional and aspiring writers and filmmakers with the best specialized products and information relevant to their success.


Keep your number. Save 66% on your phone bill.