Ellen M. DuBois is from New England and began her writing career in high school, freelancing for a small town paper. She continued her passion for poetry, and wrote theatre reviews while attending college. Ms. DuBois is a singer/songwriter and was emcee/lead singer in a wedding band for three years. She is the author of the miscarriage support book "I Never Held You" and Host of the miscarriage support site MiscarriageHelp.com>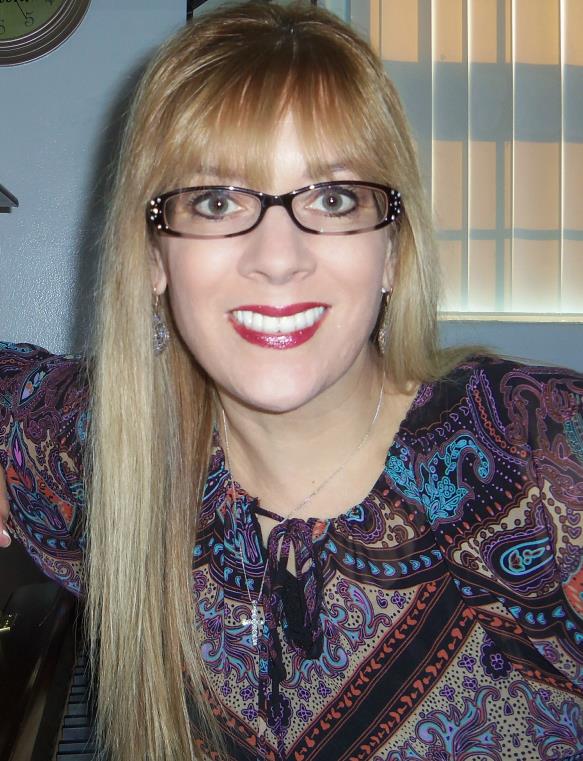 Background Information
Accomplishments
Published: I Never Held You-PAPERBACK, NEW, EXPANDED EDITION, DLSIJ Press- a book on miscarriage, healing and recovery. Purchase at Amazon.com 2006
Published: I Never Held You-DLSIJ Press, an ebook about Ms. DuBois experiences with miscarriage, grief and recovery. 2000
Published: More God Allows U-Turns, Barbour Publishing/Promise Press, The Angel In The Dumpster, 2001
Published: Conquering Panic and Anxiety Disorders, Success Stories, Strategies and other Good News, Hunterhouse Publishing, With commentaries by Paul Foxman, PH.D., Winning My Battle With Anxiety 2002
Published: Jackie's Heart-PublishAmerica, "One woman's experiences in love, adversity and second chances...combining enough criminal activity to build and hold the reader's interest." 2003
Published: Sisters, SPS Studios, Inc., the publisher of Blue Mountain Arts, to be released in, a book of poetry honoring sisters 2004
Published: Romancing the Soul, Zumaya Publications, Dorothy Thompson, Editor, 2004
Published: egreetings by Ms. DuBois by Angelrays.com- Love, Friendship, Mother, Father, Sister, Holiday, Christmas, Angels and more. Click here for greetings and inspirational works by Ms. DuBois.
Coming Soon! "Spiritual Visitations," Heather Froeschl, Author & Editor, Quilldipper
Upcoming Works: "Things My Mother Taught Me," published by The Rees-Bowens/Tillicum Books, (Half of the proceeds go to women's shelters. "Celebrations: Letters to God," edited by Paul Andrew Dawkins of The Dawkins Project, and over two dozen poems in market review with SPS Studios Inc., the publishers of Blue Mountain Arts greeting cards.
RULES FOR CONTENT USE AND LINK EXCHANGE INFORMATION: Care to exchange links? Care to use a poem or two?
Please leave your information in the guestbook. Please include the information below in either your linkback to me, or when using a poem. The copy below should appear directly under the poem, making certain the link back is to this site:
Title of Site: Poetic Content @ Writings of the Heart
URL: http://writingsoftheheart.homestead.com
Description: Need some poetic content for your website? Poetry, egreetings, writer's resources, etc., by Ellen DuBois, poet and author of I Never Held You.


REMINDER: For content users: If you do decide to use a poem or two, please be sure the link above appears directly below it, linking to the URL above. Thank you! Both the miscarriage and the anxiety book are very close to my heart. Having miscarried 13 years ago, (never dreaming I'd write a book about it), I felt inspired by the Holy Spirit to write it. It wasn't something I planned- the idea hit and hit hard. I know that God wanted me to share my personal journey through pain and loss with others. That applies to both my miscarriage and my nearly sixteen year bout with anxiety attacks. Through those adversities, I was able to reach others dealing with the same, which is my primary goal in writing.
Poetry and lyrics are like air to me. If I feel something, I write it. People ask me how I do it so 'quickly'. I just say: If you have something to say, you say it and I write it! I believe we ALL have gifts to share with each other - finding them, exploring them and daring to put yourself out there for the world to see is what life's about- to me.
ADDITIONAL INFORMATION:
Contributor to/on the following sites/ezines: Inspirational Messages(http://skywriting.net), She Loves God(http://shelovesgod.com), Spirithunter.org,(http://spirithunter.org), Coffee Shop(http://www.coffeebeanshop.com),Pondering Moments admirable poets section, (http://ponderingmoments.com), The Poets Porch (http://thepoetsporch.com), Angel Rays Greeting Cards, (http://oneangel.net),Christian Poets Corner, (http://www.comnet.ca/~ch-poets/page116.h tml), Anthologies On Line (http://www.anthologiesonline.com/article1 057.html); Spiritual Sisters (http://www.spiritualsisters.com/)
Links
Troubled Teens http://www.troubledteens4jesus.com/ Troubled Teen Directory provides valuable resources for parents that are looking for boot camps, wilderness programs, group homes, transport services, and boarding schools for their troubled teen.
http://www.authorlink.com/ All about books, writing, and publishing. We're the publishing marketplace for editors, agents, writers, and readers--the place to be seen and discovered.
http://www.miscarriagehelp.com/ MiscarriageHelp.com-Miscarriage support site hosted by author Ellen M. DuBois. The companion site to her book I Never Held You.
http://www.http://ellendubois.com/ Official Author site of Ellen M. DuBois
http://smiemansprojecten.com Smiemans Projecten b.v. Smiemans Projecten has a long tradition in realizing of greenhouses and other constructions in glass. The special product of our company is the HighLight curved glasshouse.
http://www.girlfriendbooks.com/ Girlfriendbooks The books you share with your girlfriends. Recommended reads we know you will love!
http://www.busyparentsonline.com/ Busy Parents Online Magazine For every facet of busy parenting, we supply the resources online to make living offline easier, less hectic and more enjoyable. Current information on real parents and issues, small business, shopping, freebies and contests.
http://www.contemporarymoms.comContemporary Moms ...Where today's moms share the many facets of motherhood. It includes an array of topics that help moms succeed in their everyday walk of life.
Self-esteem for Women This is the most popular self-esteem site for women on the web. Please join our thriving community, take our test and obtain free results & recommendations to improve your self-esteem today!
http://www.globalwomensnet.com/Globalwomensnet A high quality directory bringing together the best websites for the selective women of the web. Click over for a whole world for women!
http://www.dotcomnamesforsale.comDot Com Names For Sale Quality and affordable websites for sale, top level domain names, work at home business opportunities and full e-commerce setup. Full support given and hosting available.
http://www.dotcomnamesforsale.comAble Designer's web site design service http://www.abledesigner.com Able Designer.com offers 4 Web Site Design Packages including 2 Template Based Web Page Design Plans, Custom Web Site Design, and Ecommerce WebSite Design.
http://www.dotcomnamesforsale.com60 Minute Logo Design http://www.60minutelogo.com Logo design in 60 minutes. Unlimited; logo designs, colors, company logo refinements. Satisfaction guaranteed, logo designing logo designers since 1985.
http://www.dotcomnamesforsale.comBook Reporter Where Readers and Writers Click.
www.cantarachristopher.commA Complete Literary World Webzines Ezines Ebooks A COMPLETE LITERARY WORLD Paperbacks Markets Interaction
http://www.cheapest-books.com/Cheap Books - Cheapest Books, Half-Priced Books Discounted Books Online
http://www.likesbooks.com/All About Romance All About Romance - The romance readers home for romance novels, romance novel reviews, romance authors, and more.
http://www.allbookclubs.com/index.htmAllBookClubs Book Club AllBookClubs book clubs are designed to fit your reading interests. Join a book club now! and enjoy MEMBER-ONLY Savings and Special Offers.
http://www.readingwoman.com/Reading Women A place for readers and book discussion groups looking beyond the bestseller lists for their reading selections.
http://www.newzonebooks.com/New Zone Books An online bookstore featuring the lowest book prices, book reviews and secure online shopping.
http://www.moontownbooks.com/Moontown Books Great prices on used books. Many fiction categories, including horror, sci-fi, romance, thrillers, westerns, classics, Oprah's books, and more. Secure online ordering.
http://www.doubledouble.net/books.htmLinda's Used Books Specializing in Children's Books, Linda and her fifteen-year-old son, Michael, look for bargains for YOU!
http://infoheaven-digital-books.com/InfoHeaven Books For books on Business opportunities, Marketing Strategies, Personal Issues, Health Issues, Computers, Investing, Sports, and even fun stuff like majic tricks.
http://www.ebookok.com/High Quality Internet Marketing eBooks eBookOK.com offers a wide range of high quality info ebooks from helping beginners and experts alike getting started with online business, improving web traffic, creating and publishing ebook, to online auction selling through step by step course, guide, tips, strategies, secrets and suggestions. Instant access and friendly customer support.
http://www.catscradlebks.net/Cat's Cradle Books Used, rare and out-of-print titles. Wide variety of fiction and nonfiction categories. Online ordering and personal service.
http://www.gusbooks.com/Augustine Funnell Books We have more than 6,000 used and collectible hardcovers, paperbacks and magazines.
http://online-book-store.net The Online Book Store Offering friendly service along with a large and always growing library of helpful how-to digital books.
http://www.judesplace.com Visit Jude's Place for action packed romance novels & ebooks!
http://book-forum.com/The Book Review Book Forum, Book Reviews and Discussion
http://www.customchildbooks.comCustom Child Books Custom Child Books offers various titles of personalized child books from the Create-A-Book line of products. There are several theme categories to choose from, all of which make your child the star of the story.
www.readbetternow.comReadbetterNow ReadBetterNow offers Reading Programs for children, online Research Library and a Bookstore selling bestsellers and other great books.
WWW.BOOKSYOULIKE.COMBooks You Like This site provides reading books to include, e-Books, hard cover, audio, video and magazines
www.stressdocsales.comStressDoc Sales Biography and experience of the StressDoc and the materials he provides.
http://www.masterfaucet.com/Bathroom Vanities- MasterFaucet.com is your source for discount premium decorative plumbing fixtures including sanitary ceramics, fittings, bath tubs, shower cabins, shower trays, massage panels, hydro massage bath tubs, bathroom furniture, massage cabins and more.
Qassia is a wonderful way to spread YOUR message, promote your websites, etc. The more people join Qassia, the more everyone will benefit, so give Qassia a spin. Signing up takes less than a minute, so you've got nothing to lose. Hope to see you there!
I'm also the author of a book on miscarriage, healing and recovery entitled I Never Held You. If you'd like to view it on Amazon.com, it's right here.
What is ArticleLive?
Are you writing ...

...a letter, speech, or business plan? ...a legal document, an essay for class, or medical presentation? ...a short story, or thank you note?

Do you need ...
...a dictionary or thesaurus? ...to check your grammar, spelling, punctuation and content? ...to be professional in your writing? ...to say precisely what you intend?

WhiteSmoke is the expert solution!


Hello. I'm Ellen. Thank you for stopping by.
Welcome to Writings of the Heart- Free Poetic Content & Writer's Resources.
Poetry is one of my passions, and I've decided to share much of it with you for your own personal use on websites, etc. If you decide to use one of my poems on your website, I simply ask that you give a link back to this site and proper credit, (me- grin) on your site. I'd be both humbled and honored if just one of my poems touched your heart. I've finally been published by Blue Mountain Arts! Oh, this was a long time waiting…I think that's one of the most frustrating things about writing and submitting. Like the song goes, "the waiting is the hardest part." However, I didn't quit, kept submitting, (for years and still am to SPS Studios, the publisher of Blue Mountain Arts), and now have a greeting card in two of their lines called "I Whispered A Prayer Or Two For You". What a FEELING! I haven't seen what the second version of the card looks like, but when I get it, I'll let you know. I was like a kid on Christmas morning when I found out about the first card…AND the second! My heart felt like it was in my throat.
Speaking of hearts, I've written three books: Jackie's Heart, I Never Held You-a book about miscarriage, healing and recovery, and my newest, A-Z Affirmations- Change Your Thinking, Change Your Life. I Never Held You is far more than a book to me; it's become my life's mission and passion. Helping women and their families after miscarriage is so important to me. After my miscarriage fifteen-plus years ago, I was SO alone and felt extremely misunderstood. So, I took I Never Held You to the next level by making the book much longer-(it was a short, successful ebook for over five years), by including many tools to heal and valuable contributions from people like Dr. Linda Backman, licensed Psychologist and Grief Counselor. (Thank YOU Linda!) I've been told that many of the healing techniques offered in I Never Held You help with anxiety attacks. I believe this is true because I'm a twenty-year veteran of panic and anxiety attacks, so the affirmations, suggested relaxation techniques, and so on, in I Never Held You spill from my life & into my book. After all, my miscarriage was a significant trigger to my anxiety attacks. Many stressful times in life are triggers to panic/anxiety.
(If you need support after miscarriage, click here and visit MiscarriageHelp.com- the companion support site to my book. It's free and there's no log in required). Even if you haven't miscarried, I am confident my book, I Never Held You will be a perfect helper in calming your anxiety attacks, and it will gently guide you towards healing and recovery after miscarriage.

I wish you peace, calm, and the ability to know that your grief can be 'gotten through', your anxiety attacks CAN be brought under control or eliminated completely, and that you will feel like YOU again. Perhaps you'll feel changed because you've grown. But, isn't part of life change?

God Bless in all you do, Ellen (If you click on my name, it will bring you to my official author site).
New! How To Help a Woman After A Miscarriage. By Ellen DuBois, published by HowToDoThings.com
For an article & book review, (I Never Held You), written by Betsy Nazar:Easton Author Shares Personal Pain So That Others May Heal- Click here

Custom Search
Powered by WebRing.